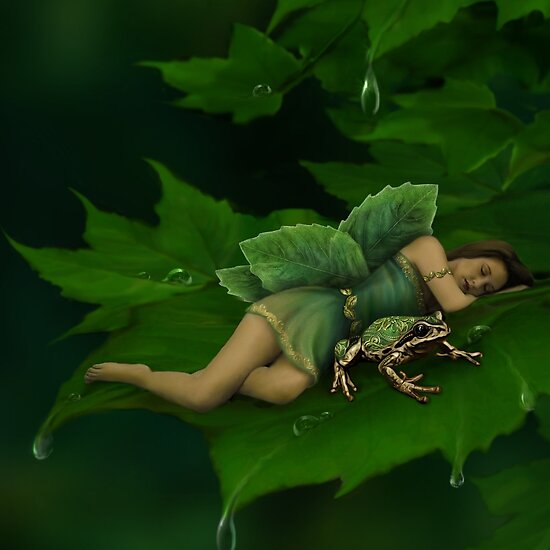 Merry Meet :))))
I am sooo calm as I sit down to write this post. I just spent the entire day planting herbs and fixing up my herb garden. I added Lemon Balm, Lemon Verbena, Rosemary, Cilantro, Thyme, and some new Lavender. I already have chives, oregano, chamomile, mint, spearmint and a couple others. It just smells fantastic! They are all around my deck. I still need to go get sage! It was brought to my attention last night that you could use normal sage as well as white sage to cleanse. So while I'm not fond of sage as a seasoning I am going to get a few for that purpose.
I am very very excited as I have this area at the back of my property that I've been wanting to clean up for a few years. It's a good chunk of land that was overrun by weeds and brush and was really just an absolute mess. Right in front of this area a little stream runs across my property. Behind the area is a huge field that I'm able to see when it's clear. Makes for a beautiful view. So for the past month I have been busting tail to clean it out and it's almost done! :)))) I didn't think I'd be able to get it all this year. My goal was to get most of it done this year and finish it up next year so that I could plant a vegetable garden up there next year. I'm so excited! It's all set! I will be planting a vegetable garden up there in the next couple of weeks.
In addition to the vegetable garden, I moved the fairy garden up there with my daughter. There's a little grove of trees to the side of where the vegetable garden will be and it just felt right to us to move it there. Ever stepped onto a piece of land and had it just feel mystical to you? As soon as we started clearing the area up there she just gravitated to that spot and begged to put a fae garden there. I helped her to plant some lavender up there and a couple other flowers. I will post some pictures in the coming weeks as it's a work in progress. I love that she is so into having her own garden. It was quite fulfilling to watch her place little rock borders around the lavender bushes I planted with her. She spent so much time picking out rocks that look like quartz and looking for sparkling rocks and cleaning them up. She also leaves out plates up there with water and occasional treats, and another bowl with trinkets that she finds such as small seashells, anything that sparkles, and other things she thinks they may like. We will be taking a trip to the craft store soon to work on building a little house for them soon as well.
It's amazing how calming and meditative spending a day in the garden can be. I sat on my deck tonight just looking out in amazement at what a difference the last month has made in my backyard, and myself. ;)